In advance of Thursday's This Ain't No Disco show at The V Club in Huntington, WVRockscene caught up with AC30 members Bud Carroll and Ian Thornton to learn more about what's up with the band, their studio progress, and Bud's plans for his birthday on Cinco De Mayo...
WVRockscene:
How did you guys meet/know each other and decide to start a band? How did [Ryan] Weaver get brought into the fold and what's the chemistry like just writing and arranging songs?
Bud Carroll:
Well Ian and I have known each other since the American Minor/Love Coats things, doing gigs back in '05 and '06. I met Ryan hanging out at Shams when he was doing sound there in '08. I would hear great shit over the PA between bands and would always go bug him about what he was playing, so we kinda bonded over that.
Then I staggered into a Whirling Dervish show one night and was blown away that some guys here were doing good power pop stuff with vocal harmonies and then ended up working with them some after their original guitarist quit. I tried to produce some stuff for them but the band kind of imploded before anything came to fruition. So Ian, Ryan and I started putting together tunes on Monday nights, and we've been kicking it on Mondays ever since, missed very few actually.
Ryan and I, along with James Barker, "Deadbeats and Barkers," are all partners in Trackside Studios. But originally Ryan and I came up with the idea of starting a studio while working together on the Dervish stuff. Ryan actually spent time engineering in pro studios in Nashville and has a degree from the conservatory of Recording Arts and Sciences in Arizona.
Unlike other situations I've been involved with, putting together tunes is a blast, just people trying to make good music, no agendas, no egos, and no hassle. Everyone goes out of their way to make sure each others tunes come off well. It's so much fun and so easy it ought to be a crime. It feels like what it used to feel like being in bands in high school. Except this time all of the people you're hanging out with are killer songwriters and musicians.
Ian Thornton:
Well I've been around the scene for a few years now and I've known Bud the longest. I think the first time we met it was an American Minor/Love Coats show. I played in a short lived band with Ryan Weaver called Whirling Dervish around 2007-2008. We only played a handful of shows but had an instant connection and I have been working with him in some fashion ever since. He's a great guy and incredibly intelligent when it comes to writing and recording.
Bud actually helped us with some of our final shows after we lost our lead guitarist so that's where the spark really began with the three of us. We just continued to hang out at Trackside and each of us had some songs we wanted to play so we'd meet up and lay them down. That's pretty much where the band started.
I knew Alex [McCoy] from playing in the Good Fight and we brought him in because he's an excellent drummer and another really good fella. Doug [Woodard] just moved back within the last year and Bud invited him over one night while we were playing and we found that he was the missing link we needed to create AC30. He fit in perfect and his presence added a lot to our sound. I don't think you could find a better chemistry in a band.
We all get along great, and we all have different writing styles which I feel is one of the greatest attributes to this group. Everyone writes and everyone contributes with arrangements. It's so much better than having to depend on one person to write everything for a band I feel.
We're just taking things slow and enjoying the hell out of our Monday night sessions.
-----
rockscene:
You guys recently let people get free mp3 versions of
"I'm Free"
and
"Sure to Win,"
what's the response been to the songs and your music in general since you guys started playing out?
Carroll:
The response has been really positive. It always surprises me when someone mentions it because I don't really think about it all that much. I was actually in Athens last week working on some stuff with Jeff Ellis and Eddie Ashworth said he had been rocking it on his MP3 player and really dug it. I was just like, 'Oh shit, how'd you know about that?' When you don't have any expectations except for making good music any kind of response is gratifying.
Thornton:
We've actually had a really good response up to this point. We've only played two shows so far and they were both very well received. We wanted to give the single away so we could give people an idea of what's to come from AC30.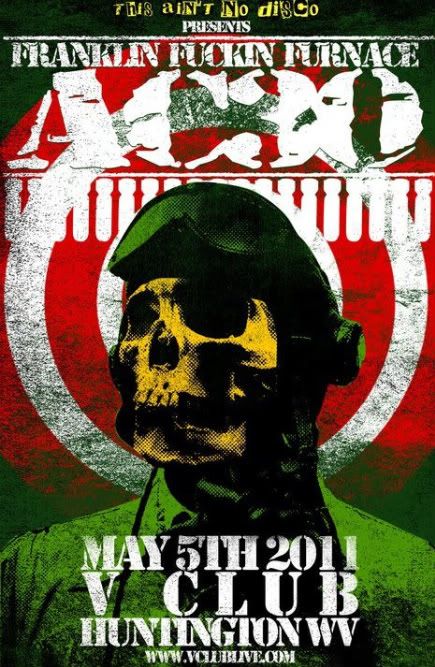 -----
rockscene:
The liner info has you guys recording at Trackside over basically a year's period, what's the status of the full-length? Do you have any idea when you'll release that and how excited are you for people to hear it?
Carroll:
Yeah we've been working on it for over a year, just on Mondays mostly, and a few other days here or there. If I get a wild hair up my ass I'll mess with stuff through the week. No idea when we'll put it out. We've got nine songs now, that are almost completely finished. I'd really like to do a few more.
I'm really stoked for people to hear it. We used the sessions as an excuse to experiment quite a bit with production techniques. And since there was no clock, the whole thing sounds really relaxed and natural, especially considering there was no band when we started making the tracks. I played a bunch of stuff on it, but it's really nothing like anything else that I've been involved with, and honestly a big step forward in a lot of ways.
As for a release, whenever, ya know? We're having more fun doing the band thing right now and doing a few gigs. It's nice to actually hear the tunes played by a proper band instead of piecemealing them in the studio. When the time is right, we'll put it out. We'd actually like to do vinyl, but we'll see.
Thornton:
There will definitely be some more releases in the coming months, however we have not yet decided on the medium or size. We have just been working on writing, playing with each other and simply enjoying the start of the band. We do have more recordings pretty much finished and are very excited to get them out there for the masses.
-----
rockscene:
You guys have each been in no shortage of bands; what if anything is special for you about AC30? How good do you feel about the band as you prepare to get the full-length out?
Carroll:
The AC30 feels like the first time I've been in a real band since the American Minor days. There's something that happens with a real band that has nothing to do with your level of virtuosity on an instrument that is undeniable. It just sounds like a band, and sounds like Rock and Roll -- good rock and roll.
Thornton:
I feel the special thing about the AC30 is the fact that it's really just a good time for us. We're not killing ourselves trying to get a record deal or anything. We're just writing and trying to play some shows and make the best band possible.
A great thing, as I mentioned before, is the fact that everyone writes and sings and has different styles of doing each. As of now, no two songs sound alike. We're just trying to produce good music and that's been our only focus up to this point; make something that we'd listen to. I feel we've got a strong camaraderie with each other and that's definitely a must for this kind of thing.
-----
rockscene:
Bud is your birthday Thursday? Got any awesome plans for (before, during or after) the This Ain't No Disco show?
Carroll:
Cinco De Mayo dawg. I'm already doing the most awesome thing that I know of that you can do: playing a show in an awesome band with my friends.
mp3:
"I'm Free" by The AC30
Powered by Podbean.com