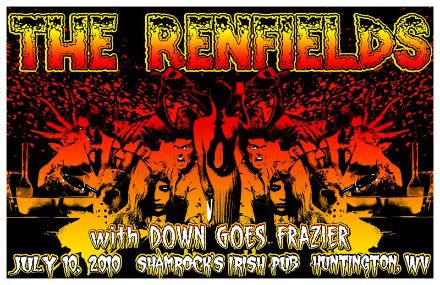 Jimbo Valentine
put together this most awesome flyer for one of our favorite bands, as
The Renfields
are set to play
Shamrock's
in Huntington next Saturday with, as you can obviously see on the flyer,
Down Goes Frazier
.
Team Transylvania is set to release their new CD
Stalk and Slash Splatterama Pt. 2: Exploitation Extravaganza
at the show, and all's you need to know is you may have your head ran over with a lawnmower and be re-animated into their fan club.
We're still here. Thanks to Jimbo for the flyer!