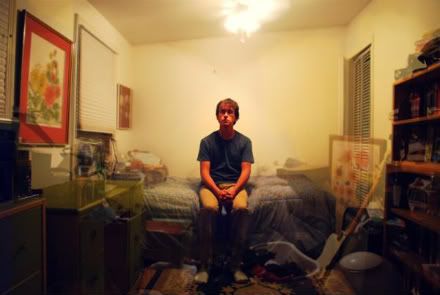 Shepherdstown's
Dylan Balliett spent a lot of time in his bedroom (and others) recording what would be one of the most out-of-the-blue surprise great CDs we've heard here at the blog. With help from his friend, FOX Japan drummer Pete Wilmoth, together as Spirit Night, on What We Will Be, their 11-song debut, these two guys are winning a lot of fans, fast. Before we reviewed the CD, we caught up with Dylan and Pete on a Facebook thread to get some background info on this very fruitful collaboration...
WVRS:
So how did you guys meet? How did the collaboration that is called
Spirit Night
come about?
Dylan Balliett:
I'm looking forward to reading Pete's answer to this question because I honestly can't remember how we first met. I know I was a fan of his band
FOX Japan
and that he had talked to my best friend and collaborator
David Bello
about playing drums on his songs in a new band. I think we might have met for the first time at the first practice for that band, which unfortunately never saw the light of day. Later I decided to start a band called
Russian Tombstones
and asked Pete to drum for it. I was very happy when he said yes.
Spirit Night is kind of an extension of Russian Tombstones. The album features a lot of songs that didn't quite work with the Russian Tombstones style, songs that I really wanted to release but thought I needed to just record myself, or with just one other person, who in this case ended up being Pete. We work really well together so it was just logical to ask him to be on it.
Pete Wilmoth:
I THINK the first time Dylan and I met was through Dave Bello. He, Dylan, Sean Gibat (
Big Ass Manatee
,
Shoe
) and I started playing music together when I first moved to Morgantown in the fall of 2007. Anyway, that project fizzled out, but Dylan and I became friends and eventually talked about starting a band (Russian Tombstones).
WVRS:
So Dylan you're from Shepherdstown and went to WVU; get to become good friends with Pete?
DB:
Yeah, I was in Morgantown from the fall of 2004 until earlier this year. For four of those years, I was studying English at WVU. There was plenty of hanging out with Pete in there, too.
PW:
Dylan moved to Shepherdstown right at the beginning of 2010, which was right around the time we started recording all of the record. (Only "Bear Costume" was recorded when we both really lived in Morgantown and was originally a Russian Tombstones song.) We only see each other now if I'm playing a show in Shepherdstown or if Dylan is visiting Morgantown for the weekend, which has been a couple times. But yeah, definitely really good friends. I miss having him in Morgantown, that's for sure.
WVRS:
For people who may have got snuck up on a bit by Dylan Balliett, have you (Dylan) played in any bands previously? Coming from Shepherdstown, there are one or two killer acts, any influence you to make music?
DB:
Yeah, I'm back in Shepherdstown for a minute or two until I figure out where else I can go. There are definitely some great bands here and a lot of my best friends play in them. They influence me in the same way all music influences me. I get really excited watching them and want to run home and play guitar.
As far as other bands I've played in, I've been in David Bello and His God Given-Right, Nirvana 2, Super Sargasso, The Black Giraffe, and Russian Tombstones.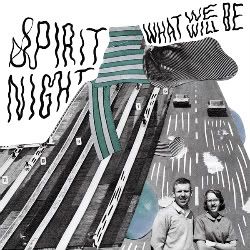 WVRS:
For people who may run sites dedicated to covering WV bands, why did they miss this entirely? You operated under the radar, no?
DB:
Probably just a failure on my part. I'm promoting the record myself and I have no idea what I'm doing. I'm hoping some of the coverage we have been getting makes other sites aware of it and they pick it up. I'd like as many people to give it a listen as possible.
WVRS:
Pete, obviously you weren't snuck up on by this guy, as Dylan may have introduced you to the songs and they took shape, how excited were you? What have some of your friends or acquaintances who may know a thing or two told you about the music?
PW:
Dylan's songwriting prowess definitely didn't sneak up on me; I've been lucky enough to be making music with him for a couple years now. I was very excited about the project. It started when he and I recorded "Bear Costume" with
Brian Spragg
, basically in one sitting, kind of on a whim on a Saturday afternoon. It was really fun to pile on the vocal and percussion tracks, and we were both really happy with the final product. Later, it made sense to make a whole record with that aesthetic (as opposed to Russian Tombstones, which was more of a punk rock outfit) so that's what we did. We had played "Stage Lights," "Green Street," and I think maybe "Don't Miss Me" with Russian Tombstones prior to recording
What We Will Be
.
WVRS:
Dylan, how long have you been working on this material, just writing the songs? Looks like some songs date back to 2006? It seems like the songs are all great. Can we expect a sophomore effort to be more spotty? WILL there be a sophomore CD? What IS 125 and LHQ?
DB:
The opening track, "Smigel," was the first song I wrote in college after about a three year songwriting dry spell (I had previously led middle school pop-punk and emo bands whose names I will not mention). I've written plenty of songs since then, but I always kind of felt that I would be releasing these specific eleven songs together for this project, which has been kicking around in my head for the past five years.
They all came from the same part of me and expressed this same kind of wistful, lonely mood. As for the sophomore album, that's been kicking around in my head as well, as I've been kind of sorting all my songs by mood in that way I just described. This next one is going to have "bigger," less claustrophobic sounding songs, a lot of rock songs. Probably more traditional/standard instrumentation, but just as weird despite it. It's not all written but I don't think it will be spotty compared to the first one. It's the third one I'm worried about.
125 is an apartment I lived in above
123 Pleasant Street
in Morgantown and LHQ is a house I lived in down the street from there. It stands for
Librarians
Headquarters because three members of that band lived there for a long time and they practiced with all their bands there. I lived there eventually and recorded a good amount of the album there.
WVRS:
It seems like sometimes there are songs left off a CD, or run as B-sides, that are still great, sometimes. Are there any songs that you did not put on
What We Will Be
? If so, why?
DB:
There was ONE song I had on the track list for a really long time and ultimately decided to cut. I've since decided to put it on the next record though, so it'll eventually be heard. There are really no leftover scraps of recordings or anything though. I think a lot of people record a bunch of stuff for an album and then decide what makes the cut after the fact, but since these songs have been kicking around for so long, I really knew what I wanted and I just focused directly on that.
PW:
Answering both of the above: We're definitely going to make another record. In fact, we spoke over the 4th of July about some songs we already have ready to go. 125 is 125 Pleasant Street, right by 123. It's kind of a crummy apartment, I think Dylan lived there long before I moved to Morgantown. Where you can pound beers on the roof and fire water balloons at the PRT if you're good enough with those three-man slingshots things?
WVRS:
Where exactly did you record at, bathroom and bedroom wise? Obviously at some point you (dylan) fell in love with Anthony Fabbricatore, no? I mean, you married him, haha... (It says that on Dylan's Facebook page) Seriously, how much time went into just recording the material, using what equipment?
DB:
I'll try to remember all of 'em. We recorded in a warehouse on the road out of Morgantown, I recorded in my friend Will's bathroom, in two bedrooms and two living rooms at LHQ, in my sister's room at home, in my grandma's room at home, in
The Demon Beat
's basement and practice space, and maybe somewhere else I'm forgetting in West Virginia. Then I recorded the vocals on "Don't Miss Me" by singing into my laptop's internal microphone in a hotel room in St. Paul, MN. The warehouse and bathroom recordings were for their acoustic properties; otherwise, it's just wherever I happened to be at the time.
I did it all on my laptop using Digital Performer 5 because that's what the Librarians guys used and they were able to help me out whenever I had a(n annoying) question.
And yes, I love
Anthony Fabbricatore
.
PW:
If you go to
our bandcamp site
and click on the tracks, there's listings of where, precisely, every song was recorded. But I think our favorite destination is this giant warehouse practice space that FOX Japan,
The Overcoat
,
Depresbyterians
, and
Juna
rent. Most of my favorite drum and vocal sounds from the record owe a lot to the natural cacophony there.
WVRS:
Pete talk about recording for Spirit Night as opposed to with FJ; more ghetto, or what?
PW:
It was actually kind of similar in that with FOX Japan, we're often recording songs we just finished a few weeks ago. Only this time, things were even more fly-by-night, at least for me. Dylan has had a lot of these songs written for years, and I knew some of them. But for the most part, he would send me really rough demos (often just vocals, guitar, maybe a keyboard) and I would write out what I was hearing for percussion on staff paper and make notes, just to keep everything straight. Later, he and I would discuss vocal harmonies, small tweaks to the form, etc., and then we'd just do it. I think we were okay with it being "imperfect," or, if I'm going to spin this another way, "human."
--- In part two of the Q&A, Dylan and Pete talk about the songs, help from friends, the good reviews already in, and exactly what the future will be for the duo...