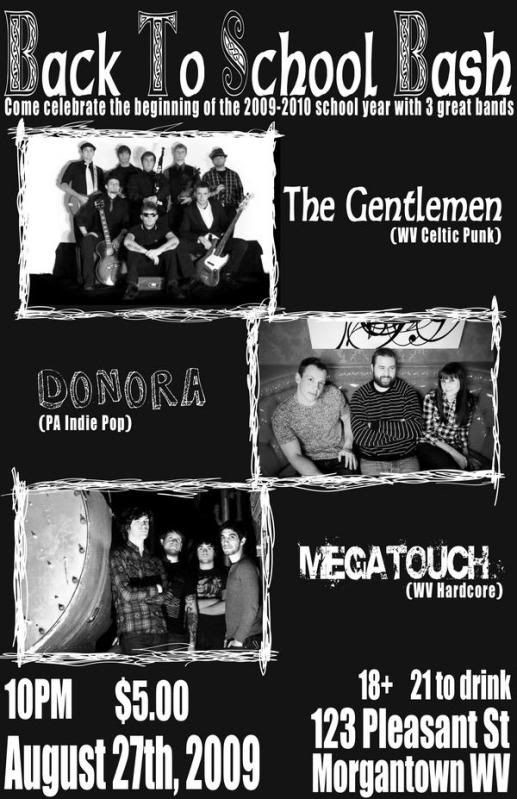 One of our favorite bands
period
helps ring in the new WVU school year up in Morgantown Thursday night, as
The Gentlemen
join
Donora
and
Megatouch
at
123 Pleasant Street
, as you can clearly see from the conveniently placed flyer above.
But what you cannot see, is that The Gentlemen have been looking for a new fiddle player to help round out their polished, richly textured Celt-punk sound. Well, you can see it if you visit their page.
Think you've got what it takes? Join up with The freaking Gentlemen, one of the best bands around, from what we've heard, and while yer at it, check out
our review
of their CD
Stick To Your Guns
; the CD is even better than what our review says.