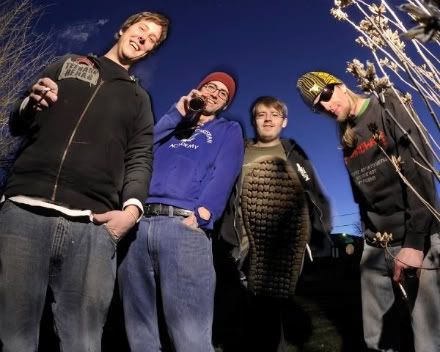 Originally founded as The Revisionists, Morgantown punk/garage rock four-piece
High Fives and Hell Yeahs
come to Charleston tonight to release their debut EP at the Parrot. This is a release we anticipated hearing, but alas, it did not come to pass. Should still happen, though.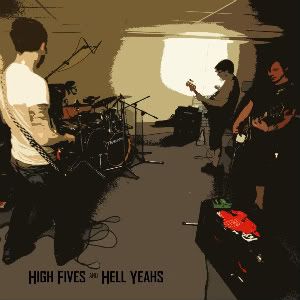 You don't have to miss out; you can pick up a copy and see what you think. If you're unsure, you can hear some tunes on their MySpace site.
If you still want to learn more about the band, why not check out
our thing
on the band from last July with Nate Shahan and Brian Persinger? It's not a suggestion, it's an order.
It's fun and informative though, so we linked it up.
And if we end up getting the EP we'll end up putting more words together on it, we expected to get it and put something a little bigger together on the band, so look forward to that. If you get it and wanna talk about it, why not visit us here and/or comment us up?
Also appearing with H5HY tonight is
the Fabulous Bros. Steele
,
the AK Forty Sexuals
, and Grinder Pump (
not
Nanker Phelge). 10 p.m., bring money.