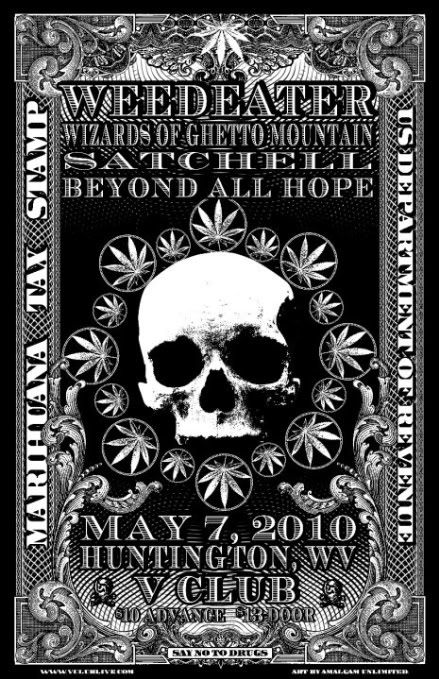 Just a quick reminder: the Huntington doom band
Wizards of Ghetto Mountain
just uploaded some rough demos onto their MySpace page, and have confirmed some studio time with Steve Albini in Chicago this July to record their debut. You read that right.
The Wizards will make up the cancelled
Weedeater
show from early February May 7 (as you can clearly see on
Jimbo Valentine's
flyer above), and look for more on these Ghetto dudes soon.
Related:
our chat
with the Wizards from January