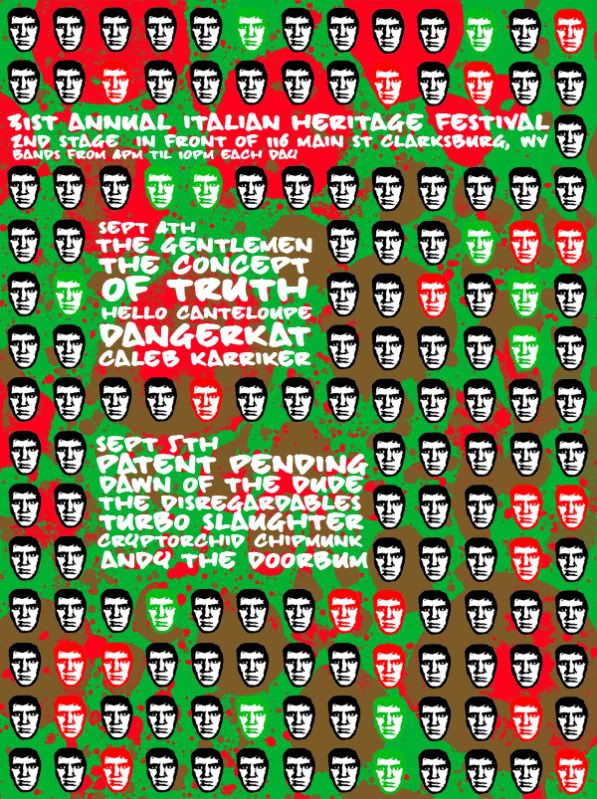 So you think you're way more Italian than all your friends? This weekend in Clarksburg you can find out, as roughly a dozen or so cool local bands rock out over the weekend.
Highlighted by The Concept, The Gentlemen, Cryptorchid Chipmunk and Dangerkat, this lineup is worth checking out if you're up that way.
How will our Irish friends in The Gentlemen deal with all the Italians showing up for the music, food and maybe beer? Will there be soccer riots, or ethnic fence mending?
We don't know, but it sounds like a cool fest.
Italian Fest schedule
Friday, 9.4
4:30 Caleb Karriker
5:00
Dangerkat
6:00 Hello Canteloupe
7:00 Of Truth!
8:00
The Concept
9:00
The Gentlemen
Saturday 9.5
4:00 Andy The Doorbum
5:00
Cryptorchid Chipmunk
6:00 Turbo Slaughter
7:00 The Disregardables
8:00 Dawn of The Dude
9:00 Patent Pending