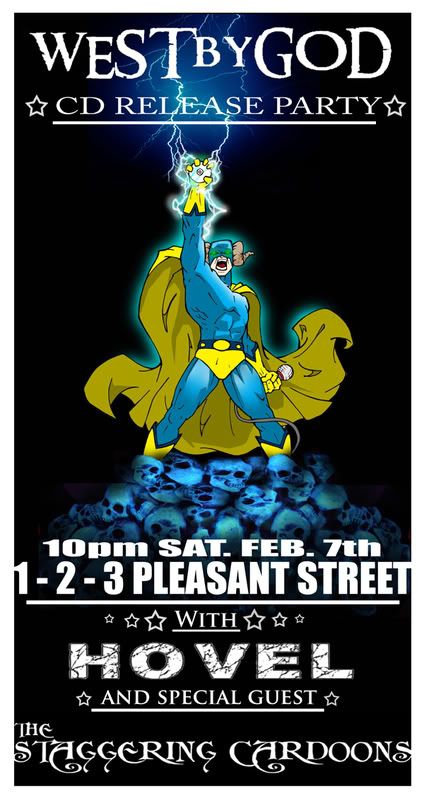 West By God
is set to release their new CD
"For Glory Or For Flames"
February 7th at
123 Pleasant St.
in Magic Town. To help things along, WBG has enlisted their friends in Morgantown's killer (Alex Jones sampling) instru-metal three-piece
Hovel
, and fellow Magic Town acoustic Celt rockers
The Staggering Cardoons
. Irish + rock is always good.
We'd very much look forward to hearing the new WBG CD, if you're up that way, check 'em out, or if you're nowhere near Morgantown like us, check the band out online.