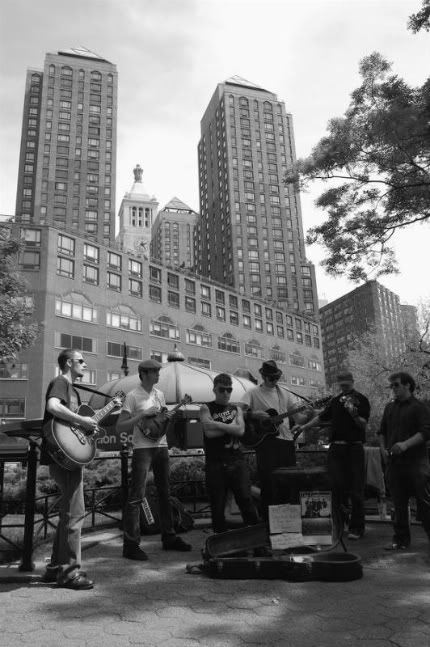 Continuing with the "way more Irish than you" theme here at the blog...
Morgantown's resident Celt punks
The Gentlemen
are set to play a pair of St. Patrick's Day bash shows at
123 Pleasant Street
in Morgantown over the weekend; one Friday, and an all-ages show on Sunday.
One of our favorite bands, and
Stick To Your Guns
, their CD, was rockin' enough to finish at or near the top of our
top 10 CDs from 2009
. We're going to stop mentioning that now.
But you don't have to be Irish, or even Scottish to like The Gentlemen; check 'em out online (see the video for their version of "Country Roads") and catch 'em at a show if you don't believe us. Oh, and get your kilt out!