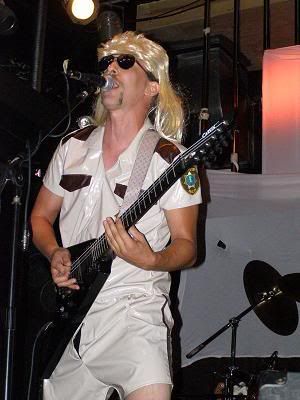 To celebrate their reunion shows in March,
Byzantine
has announced
a special contest for the "hardcorest" Byz fans. You, yes you can enter to win backstage, all-access passes to one of their Charleston, Huntington or Magic Town shows, plus, some autographed Byz schwag, for being the biggest Skip Cromer fan.
What do you have to do? All it takes is to send your hilarious and/or outrageous 2-minute or so video clip stating why you should get:
a.
to haul Skip's stuff around,
b.
likely be berated publicly,
c.
and maybe, if you ask the wrong question, slapped in the mouth
d.
all of the above
All submissions should go to byzantinebooking@yahoo.com by 2.21, and the winner will be announced 2.22 on Byzantine's MySpace page.
Enter now; who knows, you could be Skip's roadie, maybe even get to see
Burt Reynolds Death Metal
at the
V Club
!