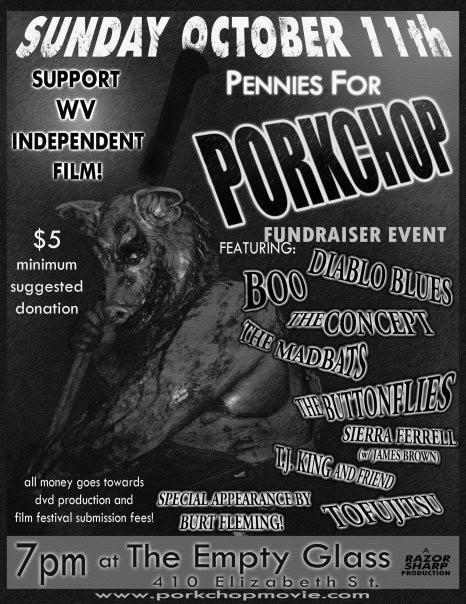 A fundraiser for Eamon Hardiman's new film
Porkchop
will be rockin' Sunday night at the Glass with one of the more promising sounding new bands,
The Madbats
(ex-Big Bad, Rose City/Pistol Whippers), and one of our longtime faves,
The Concept
, among others.
We normally don't like scary movies, but Hardiman is one of the good ones and this looks like a hit. Check it out and look for more from us sometime on the Madbats hopefully.