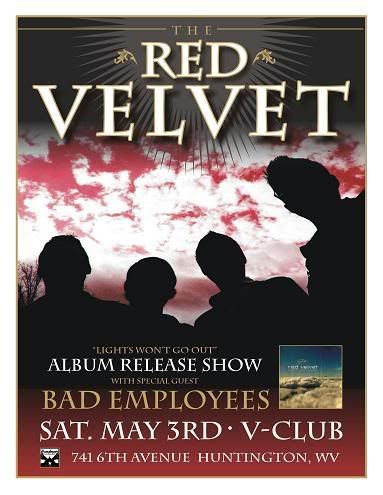 In case you don't hear about it anywhere else,
The Red Velvet
is releasing their new CD
"Lights Won't Go Out"
Saturday night at
The V Club
in Huntington.
We got hooked up with an advance copy of the 15-song effort, and love it. Look for more on the CD and the band, just a quick heads up!