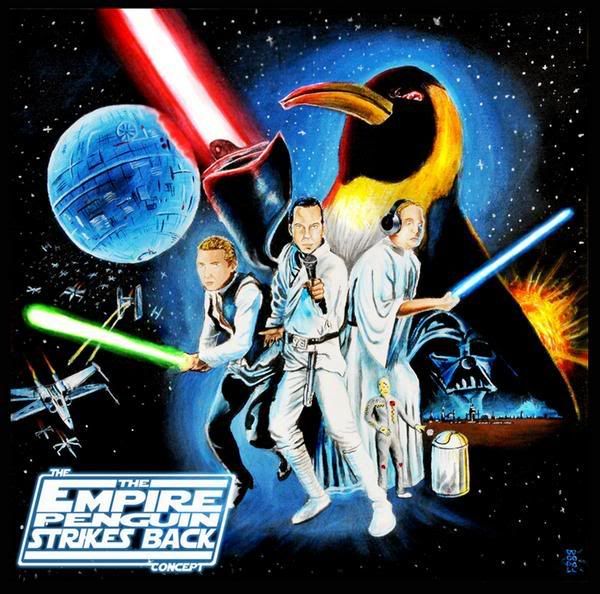 If you haven't heard yet,
The Concept
is set to release their new CD "The Empire Penguin Strikes Back" next weekend. We came across the cool new cover art (above, by Chris Woodall) on the band's MySpace page, and heard the recently uploaded
"Out of Nowhere"
there, and thought we'd clue people into our favorite punk band from Charleston.
Check them out online for more info and stay tuned for more...