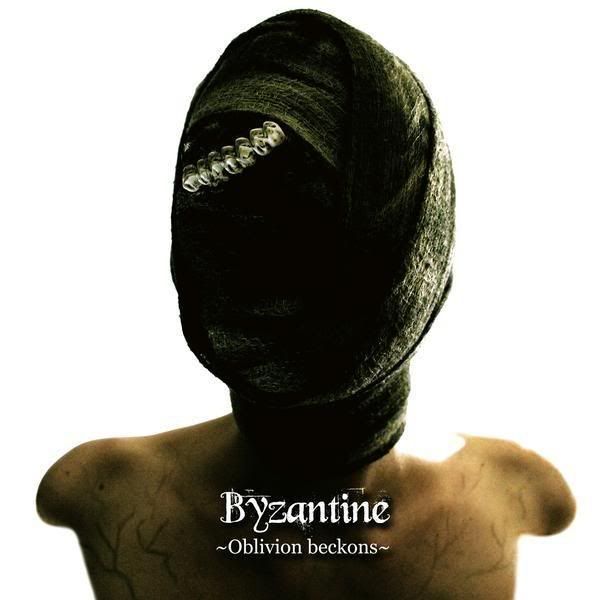 CD:
"Oblivion Beckons"
ARTIST:
Byzantine
With their new (and final?) 13-song release, "Oblivion Beckons," Charleston's own
Byzantine
find themselves ironically at the peak of their craft, while simultaneously at the end of the road as a band, it seems. Their third release on Los Angeles-based Prosthetic Records finds OJ, Tony, Skip and Matt coming through with, for me, a more approachable effort than 2005's "...And They Shall Take Up Serpents" and at the same time, just as punishing as the CD that (along with their touring with the likes of
Lamb of God
) won so many metal fans over in recent years.
The CD opens with "Absolute Horizon," taking you into flight with jet sounds and morse code giving way to killer space thrash. In his common Biblically-referenced lyrics, Ojeda sings melodically: "A bleak situation just got bleaker/Our ties with the maker get weaker and weaker/the absolution of what will befall you/The light at the end of the tunnel will smite you."
Lyrically, the songs represent something of an apocalypse for the band.
The band's first single, "Nadir," released last fall, may have been a bit of a clue as to the band's future. It's also one of the most headbanging-est thrash cuts on the CD, as OJ asserts there are "No kings without pawns."
The title track has OJ singing that "We want to live in another world," where maybe they're not "Unattended and left to fade away," one coincidental (or, backhanded) reference to the band's label. On the scizophrenic-sounding "Receiving end of murder" we hear Ojeda sing "I use this prosthesis one fucking last time/Then rip it away and take back what's rightfully mine," And not just mine -- "ours" -- wow.
I'll be honest -- I'm not a metalhead, but I really like this CD. These songs feature enough elements of classic metal riffage and more heavy elements to appeal to a lot of metal fans. It already has.
The sad -- and messed up -- thing is that Byzantine could've been bigger, or at least able to sustain themselves financially through their music with more help from Prosthetic, I think. As it stands now -- the band is no more. As OJ sings on the final song, "A residual haunting" "As empires rise, they do so just to fall" after asserting that "these are the final words that will be penned from me."
Ojeda once told me that he could see the future of the band as a kind of DIY regional-type band. Right now, after releasing a
critically acclaimed
CD, and promptly folding, you have to hope that these guys aren't done forever.